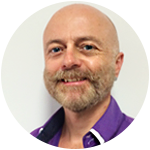 Tim Childs, Chair of the Board
Tim is Director of Tim Childs Consulting and Training. He works in the not-for-profit human services sector to support boards with governance and strategic planning, as well as working across the sector supporting organisational and team development amongst other things Tim has a background in animal welfare, working with Animal Liberation NSW, NSW Duck Coalition, Fund for Animals, NSW Threatened Species Network and as the inaugural national animal welfare officer for the Humane Society International.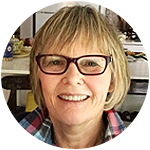 Christine Townend
Christine has been a pioneering figure in Australia's animal protection movement, founding Animal Liberation in 1976 and co-founding Animals Australia in 1980. She has spent much of her time in India where she was managing trustee of Help In Suffering Animal Shelter in Jaipur, and has also founded two other animal shelters in Darjeeling and Kalimpong. Christine currently runs Working for Animals, which raises funds for animal shelters in India. She holds a Doctorate in poetry from the University of Sydney and has had 9 books published, most of which focus on animal protection issues. Her 2017 memoir A Life for Animals was published by Sydney University.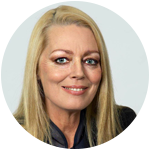 Lynda Stoner
Lynda has been involved in animal advocacy since the 1980s when she was President of the Humane Society of Australia. Lynda is currently the CEO of Animal Liberation NSW. She has written extensive submissions to Government and been involved in campaign work for many causes, including: animals used for food and clothing; laboratory animals; those used in the entertainment industries, including rodeos and circuses; and she has actively lobbied against hunting, in particular 'pig-dogging'.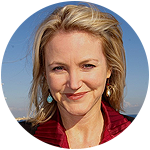 The Hon. Melissa Parke
Melissa held the Federal seat of Fremantle for the Australian Labor Party from 2007 up until her retirement from politics in 2016. During this time she served as the Minister for International Development and the Parliamentary Secretary for Mental Health, Homelessness and Social Housing. Prior to entering politics, Melissa worked as a lawyer for the United Nations in Kosovo, Gaza, Lebanon and New York. As a parliamentarian, she was an active and passionate advocate on social justice and animal welfare issues. Ms Parke is currently the patron of Native ARC.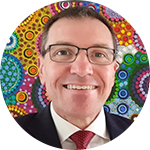 Mark Pearce
Mark currently serves as Interim CEO of Volunteering Australia and was previously Principal Consultant at Mandala Advisory. Driven by a strong belief in the power of compassion, Mark applies the expertise gained over his 27-year financial markets career to now provide consultancy services to a number of leading not-for-profits to develop strategic engagement and advocacy proficiency. Mark holds a BSc. Politics and International Relations (Hons) and is currently studying for an MA in Human Rights.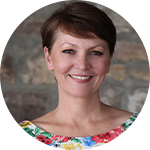 Lorraine Jokovic
Lorraine is the CEO and owner of the LOUD Communications Group and has over 30 years' experience in marketing and advertising. She previously worked alongside Animals Australia on the iconic 'Make It Possible' campaign to raise community awareness of factory farming. Lorraine is also a board member of the Communications Council, and has actively engaged in a range of initiatives, including Chairing the Diversity and Inclusion subcommittee.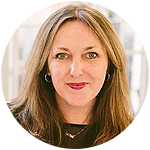 In loving memory: Helen Marston (2021)
We honour the passing of an extraordinary advocate for animals, Helen Marston.
Helen began her advocacy journey at Animals Australia in 1997, and was an integral part of our team for eight years. She had a life-long drive to improve the lives of animals, focused particularly on those in animal experiments.
Helen was appointed CEO of Humane Research Australia Inc., where she continued to give millions of 'invisible' animals a voice for fifteen years, while also serving for several years as an Animals Australia board member.
The path Helen forged radiated humility, courage, compassion and inspiration.
Here's to a colleague, an advocate, and a dear friend. You are forever in our hearts.
To know even one life has breathed easier because you have lived, that is to have succeeded.Ralph Waldo Emerson