LAST UPDATED: 8 December 2017
The laws governing how hens are raised and treated are currently being reviewed, and Australians have been asked for their opinion. If enough kids send creative feedback to the Poultry Code review board, there's a real chance that we can get hens out of cages for good.
Here are some ideas to help teachers, parents and other caring adults to teach kids about hens: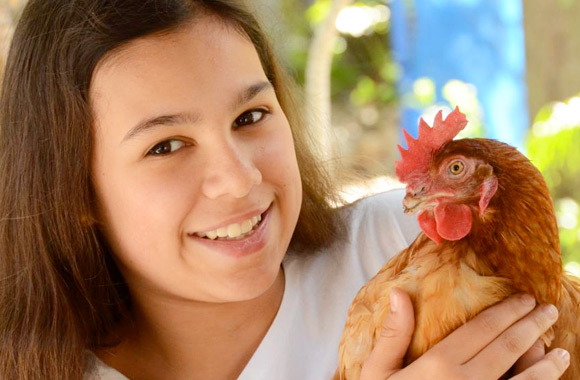 Kids Against Cages was founded in 2011 by Maegan, a then 9 year old from Brisbane. After learning about how egg-laying hens are treated in factory farms, Maegan wanted to take action.
On the website, you can find lots of fascinating facts about chickens, take a fun chicken quiz to test your knowledge, and discover why chickens deserve to live lives free from cages.
There are lots of videos that can help children to understand the issues facing chickens. Watch the inspiring kids (above) as they call for an end to caging chickens, or click here to see what life is really like for hens in cages (warning: upsetting content, which may not be suitable for younger children)
To put a smile on your face again, you could also watch this joyful 1 minute video of 'chickens winning at life'.
Young people's voices are incredibly powerful forces for change. In fact, it was the plea from Aussie kids that convinced McDonald's to dump cage eggs:
If you're handy with a camera, you might also want to film some of your own videos to send to the Poultry Code review board, or to your local MP. Further down this page, you'll find contact details and other helpful information.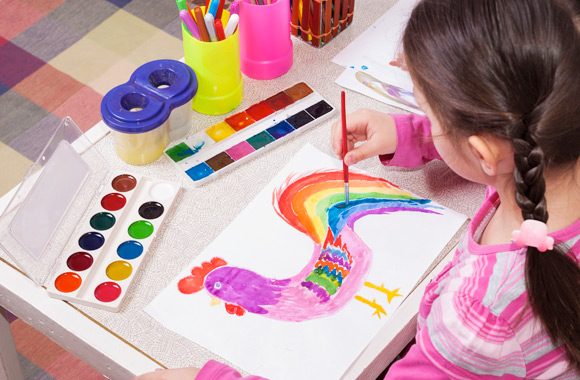 Once the children in your life understand why it's so important to get hens out of cages, they can get to work on telling the government what they think!
Simple, handwritten letters, drawings, paintings or even emails will all help grab the attention of decision makers and make them realise that kids aren't going to let them get away with keeping hens in cages any longer.
For younger children, you could also download chicken-themed colouring worksheets. Click here to download the Kids Against Cages free template.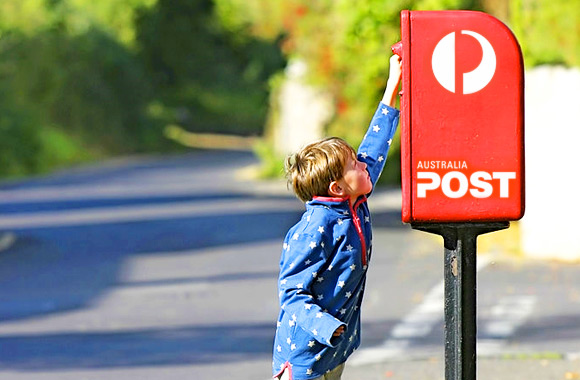 To make kids' voices count, you need to submit all letters, drawings, emails etc. between now and February 26th, 2018.
Send emails to and send physical items to:
Animal Welfare Standards Public Consultation
PO Box 5116
Braddon ACT 2612
If you want to have even more impact, you can also copy your local MP, State Agriculture Minister or Premier into emails; and send them a copy of letters and drawings too.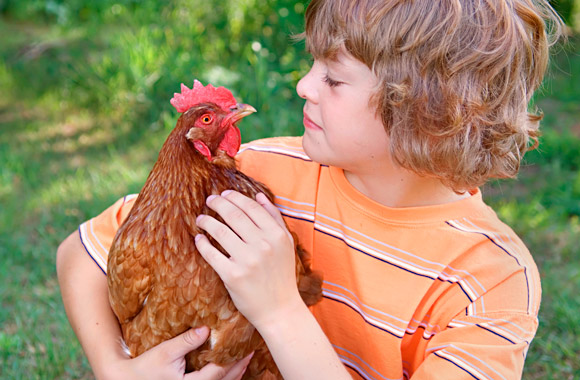 The more children's voices that are heard during this public feedback period, the better.
If you're a teacher, perhaps you could let others at your school know what you're doing, and encourage other classes to take part too? If you're a parent, consider posting to social media - maybe you could take a photo of your child's drawing and post it on your local MP's page? Or post a video of your child talking about why they care about chickens?
And, of course, all of us at Animals Australia would love to know what the compassionate kids of Australia are doing for hens, so please email us or post on our Facebook page and let us know how you've been speaking out to ban the battery cage!